The Works of Anne Cameron
To purchase novels, click on the book cover and you will be taken to the publisher's website.

Aftermath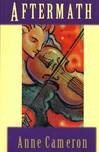 "Cameron's book is a testimony to the underprivileged, the abused, the vulnerable children of Canada and to those who daily struggle to break out of the cycle of degradation and humiliation."
-Winnipeg Free Press
In this powerful, shocking and highly absorbing new work, Anne Cameron picks up a thread from her prize-winning novel Dreamspeaker, in which an eleven-year-old abuse survivor and runaway named Peter Baxter is taken from his adopted family - two reclusive Native elders - only to be destroyed by the child welfare system that supposedly exists to protect him. Cameron asks why more and more kids are at risk, in spite of official inquiries, public outcries and millions of taxpayer's dollars. She finds part of the answer in the "ordinary" nuclear family, presenting a technicolour nightmare of hand-me-down dysfunction spiked with the black humour reminiscent of her 1995 bestselling novel The Whole Fam Damily, and another part in the child welfare system that covers the butts of everyone except the kids.
ISBN 13: 978-1-55017-193-8 ISBN 10: 1-55017-193-3 Paperback 6 x 9 400 pp -1999
---
The Annie Poems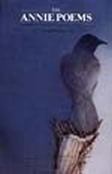 "The anger and passion with which Cameron writes lifts the ordinary into something stronger"
- Quill and Quire

"Annie Poems," the last section of the book, celebrates a collection of friends, family, and lovers who have influenced the poet's life, culminating in a daughter's tribute of love to her mother. Cameron's humour, anger, and energy are in evidence here, as she describes everyday life and the actions people accept as 'normal.'
ISBN 13: 978-0-920080-91-7 ISBN 10: 0-920080-91-X Paperback 5.5 x 8.5 140 pp - 1987

---
Currently developing this section, more books will be added shortly.